Get One Step Closer To Your Black Belt!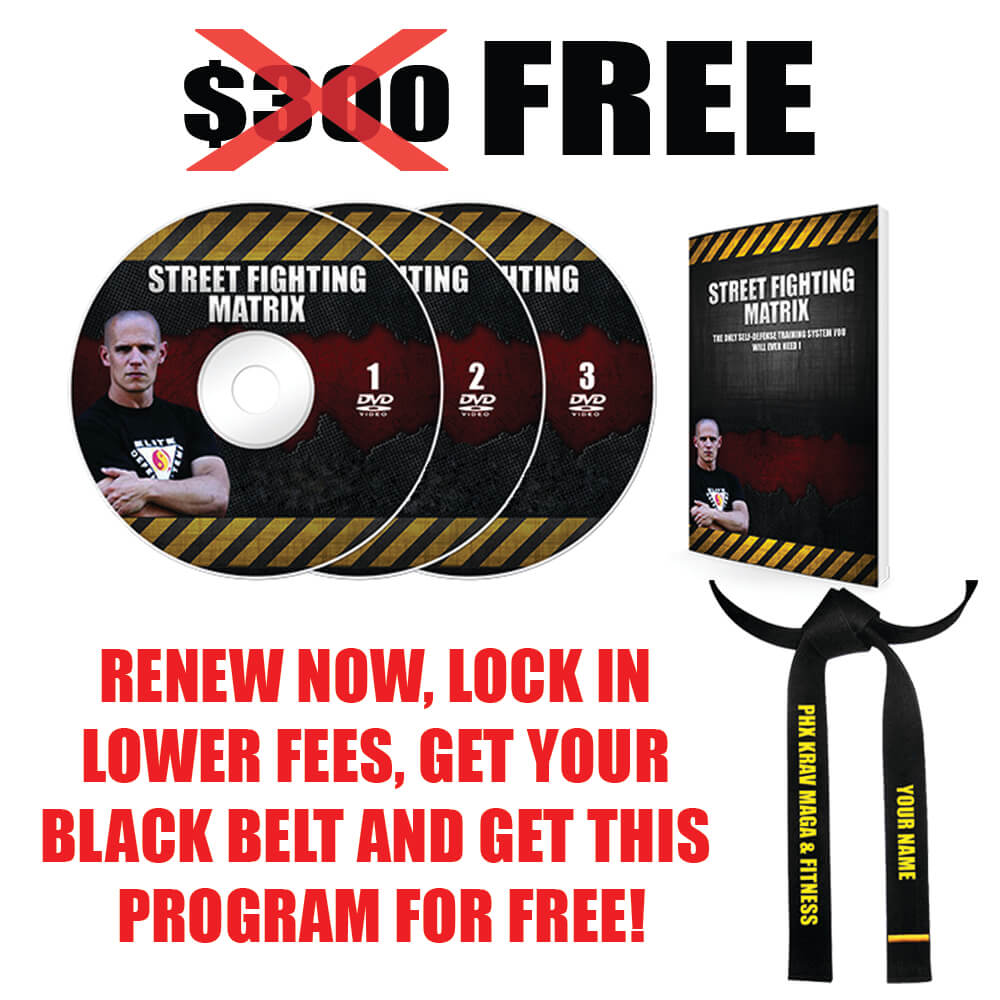 Two reasons I'm contacting you:
First, as you may or may not know, we just graduated our SECOND round of Krav Maga Black Belts here at Phoenix Krav Maga and Fitness. If you are interested in joining their ranks, we'd love to offer you a discount. Obviously, it is a huge accomplishment, which many people hang in their homes, include in resumes and show off to their friends.
As inflation continues to touch what seems like every area of our life, we wanted to offer you a chance to lock in your fees, so those DO NOT go up. We kept our fees as low as possible for years, and then about 2 years ago we had to cover increased expenses… and we might have to do that again soon.
We don't think YOU should have another expense increase in your life, that is why we are offering you a chance to lock in your current fees, if you do it this week. Therefore, when your current membership ends, you can continue it with no fee increase! ????
This will get you one step closer to your Black Belt AND not have an annoying fee increase which will tempt you to fall off track.
Because we can only afford around half (40% specifically) of our students at your level to NOT have a fee increase, it is first come, first serve. The first 18 students to contact us and lock in their fees will win – big time.
As an added bonus, we're throwing in a unique online training program, that we've never offered to our students before. This program is called the "Street Fighting Matrix" and will teach you many topics which will put you ahead of the curriculum, plus it will cover more than I teach even in class! This program is actually the civilian version of what the government contracted me out to train one of their agencies in.
To learn what this program covers, go to www.StreetFightingMatrix.com/phxkrav
So, let me know asap, and we'll get you locked in!
-Sifu Matt
(you can text Steph @ 815-484-3690 too!)