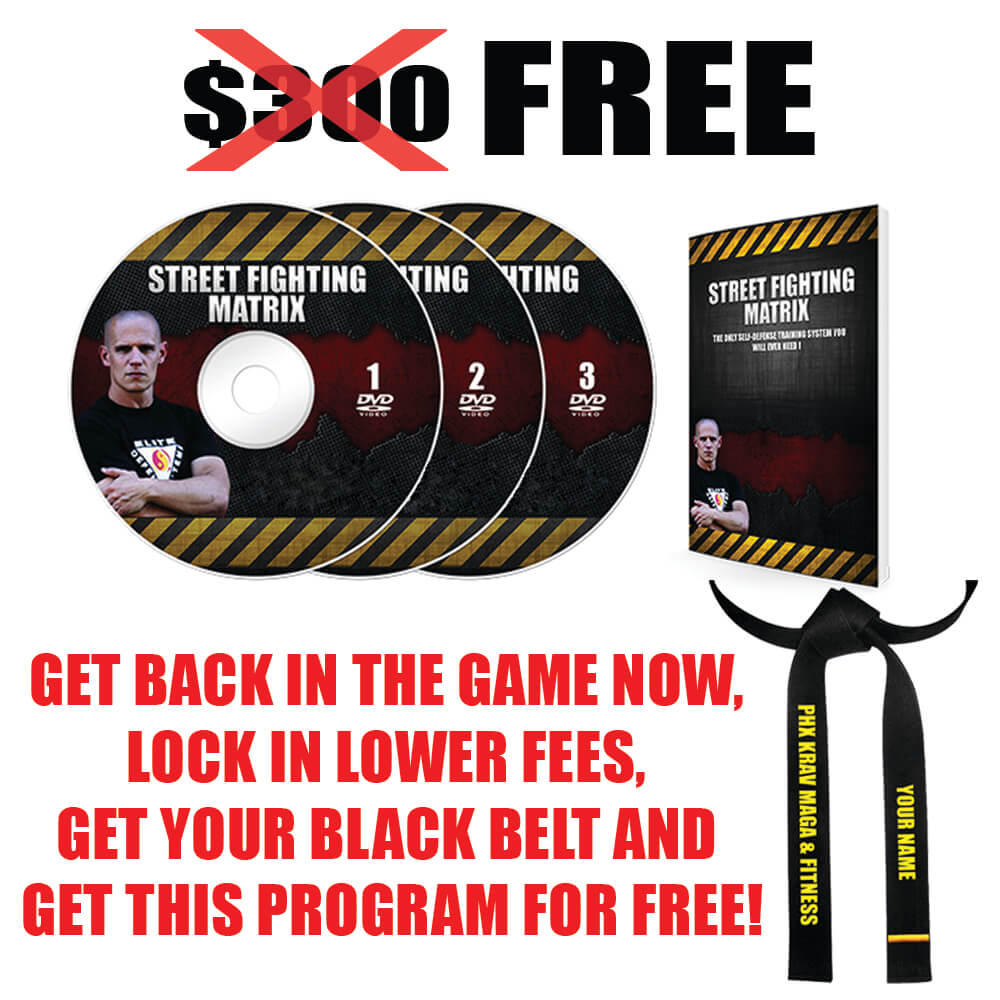 Please, please, please, do not bring this up to me a month or year from now. 😉
First, as you may or may not know, we just graduated our first round of Krav Maga Black Belts here at Phoenix Krav Maga and Fitness. If you are interested in joining their ranks, we'd love to offer you a discount. Obviously, it is a huge accomplishment, which many people hang in their homes, include in resumes and show off to their friends.
If you would like to hop back on board, and go for your Krav Maga Black Belt, I want to back up my commitment to YOU by giving you a huge discount. Meaning, I will discount your training until you get your Black Belt by HALF of the fees you used to pay. HALF! You can hardly get a big box gym membership for that!
Here is the kicker… since you left our fees have gone up, so you're paying a small fraction of what students are paying now.
Why am I doing this? I value my past students, and I know something got in the way of your finishing out your program. Therefore, if you can overcome that – I want to back you up by giving you a special "scholarship" for overcoming that obstacle! The only catch is that we need to get you registered by October 31, 2022.
As an added bonus, we're throwing in a unique online training program, that we've never offered to our students before. This program is called the "Street Fighting Matrix" and will teach you many topics which will put you ahead of the curriculum, plus it will cover more than I teach even in class! This program is actually the civilian version of what the government contracted me out to train one of their agencies in.
To learn what this program covers, go to www.StreetFightingMatrix.com/phxkrav
So, let me know asap, and we'll get you locked in!
-Sifu Matt
(you can text Steph @ 815-484-3690 too!)