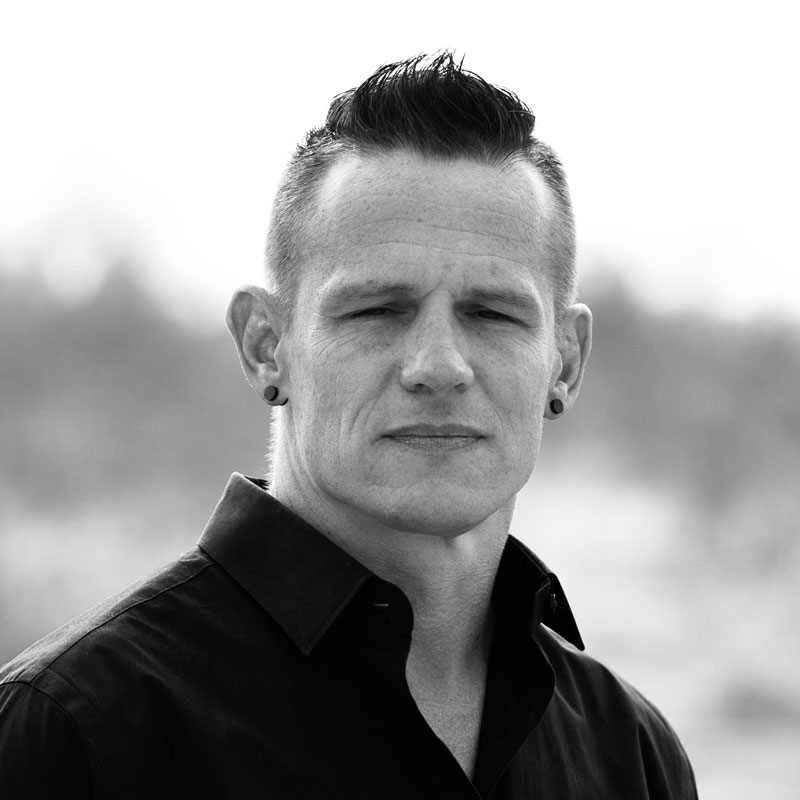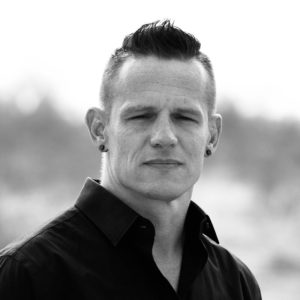 Letter from the Owner and Head Instructor of PhxKravFit
Sifu Matt Numrich, M.A.
Read on to find out more about our free offer!
Dear Friend,
Your system works and last night was a proven fact. This guy threw 6 punches which never made contact. I threw 1 kick and series of straight blasts to corner him against a bench. By this time I had 2 other employees help me hold him down until police took over. I can tell you that this guy had no clue what happened to him.

Walter Paiz, Restaurant Manager
My name is Matt Numrich, and I am Owner and Head Instructor at PhxKravFit. If you've been looking for a challenge and/or the tools to accomplish a level of living few get to experience you need to read this.
You would not believe the range of people I have in my adult only classes. Construction workers, bankers, lawyers, sales reps, full time college students, law enforcement, other martial arts instructors, car mechanics, business owners, and even retirees. What do all of these people have in common?
For the most part, they want one of three things, and most want a combination of these benefits we give you students:
Instantly useful self-defense skills: The tools to end altercations quickly, without years upon years at the boring local dojo. Our adult only classes teach what has been time tested by the Navy SEALs, DEA, and over 200 local and state law enforcement agencies. We train these tools safely, so you can get up the next morning and go to work, yet intense enough to reap the benefits of the next point.
Powerful workout program: More and more people come to us as this as their main reason. They got bad news from the doctor, or going up any more than two flights of stairs is so taxing, yet embarrassing to admit to anyone. You may have played high school sports, but 5, 10, or 30+ years of doing next to nothing has put more weight on than you realized. We make our workouts fun, and challenging for you specific fitness level (which is zero in many cases).


I smoked two packs a day for over 20 years… I stopped smoking the day I stared at PhxKravFit over 2 years ago – and I haven't looked back since. It is amazing how it works out the lungs.

Kevin Gallager, sales rep

"Mental attributes": When you really get down to it, I find people want self-confidence, a way to relieve stress, increase discipline, get a positive attitude, passion, or whatever those "intangible" qualities are. It's that invisible badge your friends admire, clients recognize, and loved ones respect. This is what will really set you apart and help you succeed in your job, family, and life.
Here are some of the other benefits you're likely to experience in weeks – not years:
Street awareness: Many times called "street smarts", you'll see things and recognize dangerous situations before they start.
Meet new people: Find new friends, business connections, and others just like you who will enrich your life.
Secret defense strategies: Turn fear into opportunity by knowing how to defend yourself against opponents who are bigger, stronger, and more experienced than you.
… And so much more.
I wanted cardiovascular benefits and thought it important to learn how to protect myself at the same time. I had my doubts of what I was getting myself into but the instructors have the ability and patience to teach to all ages. They truly want all of their students to succeed.

Jim McDonald, home remodeler
Now, take a look at what I'll give you just by giving me a call and checking out our classes:
OVER $150 IN VALUABLE EXTRAS!
FREE trial 2 Week coupon!
FREE private consultation, if you need your questions answered personally!
FREE martial arts t-shirt! Keep the t-shirt even if you don't register with our program!
FREE month at one of our competitors if there is a program more appropriate for your child's needs.
To take advantage of these, you have two options. The first is to simply call me at 623-300-6114. The second way is to email me at address.
I look forward in showing you what our school can do for you. Thank you for your time, and I look forward in meeting you at my school.
Sincerely,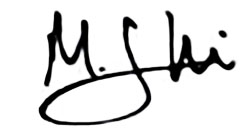 Sifu Matt Numrich, M.A.
p.s. If you're even a bit curious about what I have to offer, I urge you to call me as soon as possible. Our classes fill up very quickly.
p.s.s. Remember, register online today and get over $150 in bonuses.
Greetings, I am a life long practitioner of a variety of martial arts. I am the Chief instructor for the New York City police Department and I was impressed by your article in this month's Black Belt Magazine.

James Shanahan
I'm writing on behalf of myself and my fellow marienes, overseas in Iraq, to say thank you for your inspirational gift. It has opened our eyes toward new fighting strategies as well as personal self-defense.

Lance Corpral Anthony Delvridge, USMC
PhxKravFit teaches both practical and effective self-defense, unlike the traditional styles I've learned under for years.

James Elmson., 44
Krav Maga is straight to the point for law enforcement and civilians alike, allowing anyone to end any altercation quickly.

Jason Kohl, Police Officer
The instruction is of the highest quality, and the price is unbeatable in comparison to other schools.

Jake Nuesser, 21
No other system comes close to the completeness of Krav Maga.

Jim Roving, Security Personnel
PhxKravFit has given me the edge I need when comes to a confrontation. Krav Maga principles are so easy to remember, they come like second nature. This is so important in my line of work.

Tom Stephenson, Bouncer
Pick up the phone today and schedule your first free session. I've taken all of the risk out of your visit, and even thrown in extras you can keep, even if you don't take our classes.
Call right now to speak to the Head Instructor to talk about your individual goals, phone 623-300-6114.
Check Out Our Social Media Pages!
Updated and Added to Almost Daily
Check out how we rally around and support our community with our food and toy drives!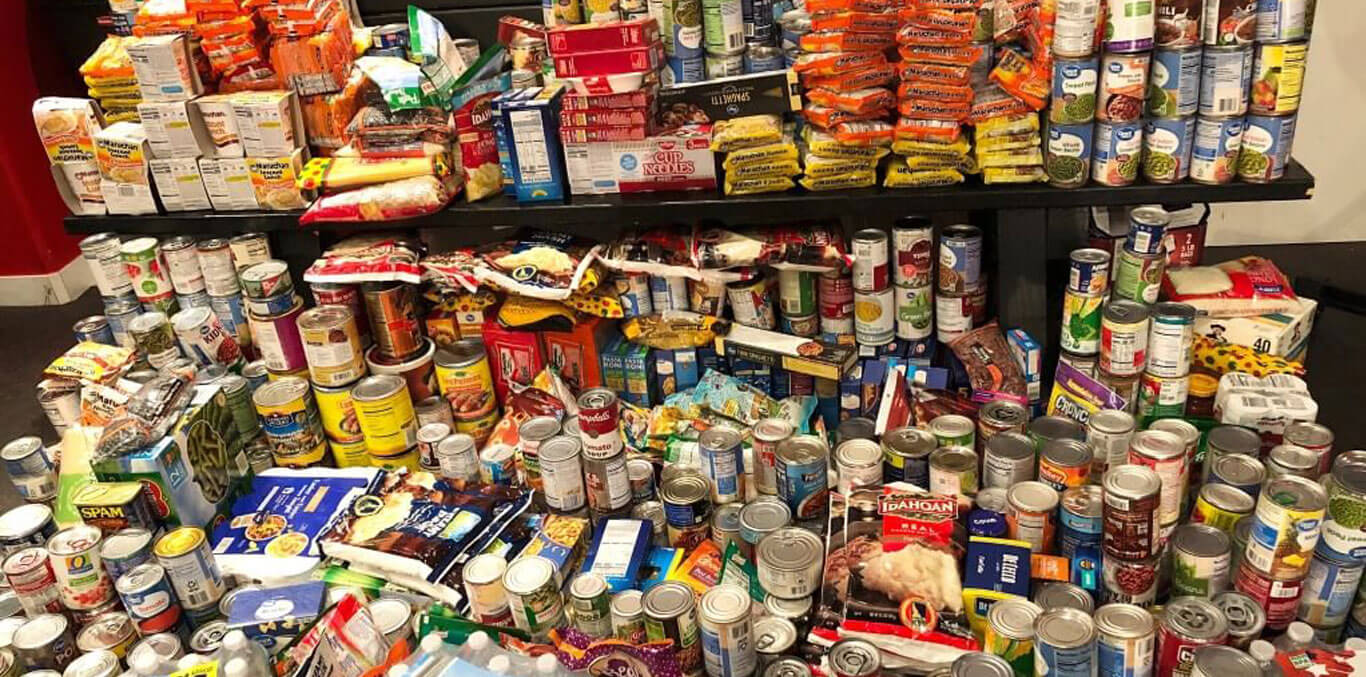 5 Star Google Reviews for
Phoenix Krav Maga and Fitness