GET FIT THROUGH FIGHTING!
21 DAY KRAV MAGA BOOT CAMP
Learn to defense yourself while getting in the best shape of your life!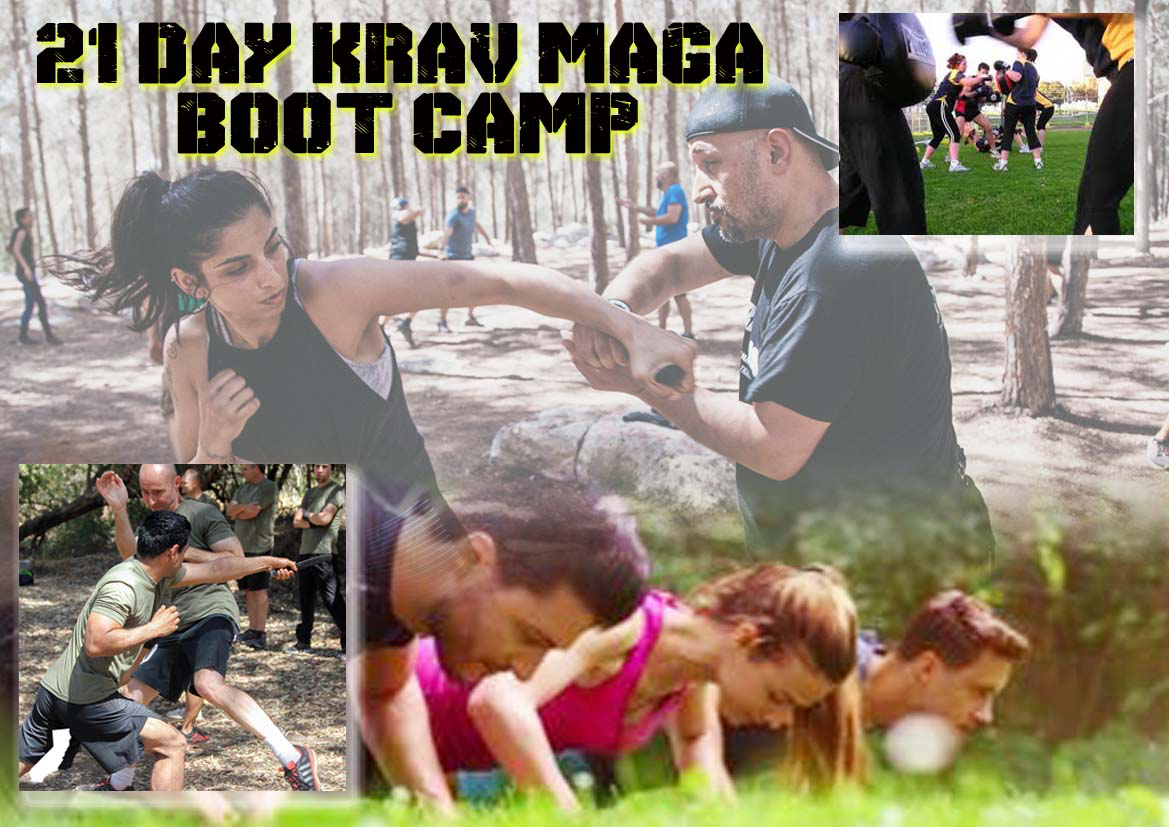 Varying up your workouts is good for multiple reasons including giving your body something different to motivate growth while mentally and emotionally giving yourself variety to decrease boredom. It is also a great way to jump start your training if you're focused on new and specific goals.
Therefore, Phoenix Krav Maga and Fitness will be putting on a special 21-Day Krav Bootcamp from January 11th to 30th, which will focus on a great cardio workout while also improving the combative mindset. It is nothing like you've seen before! This camp will run 3 times per week, for both a morning and evening session.
The morning sessions happens on Mondays, Wednesdays and Fridays from 6-6:45am.
The evening session happens on Mondays, Tuesdays and Thursdays from 6-6:45pm.
While registering, please choose the morning or evening session.
Classes held at Phoenix Krav Maga and Fitness, 41780 West Opportunity Way, Building 2, Anthem, AZ.
The challenge is to make it to all nine sessions, but you must make it to at least two sessions per week to remain in the group, and complete the challenge. This will be run more as a private class, with very limited spaces. All levels are open to these classes!
If you want to feel fitter and better while others are "wishing" on their New Year's Lies... I mean, Resolutions... this is the jump start you need! This class will NOT be your regular Krav Maga class, but a "combat mindset" and fitness focused "intensity" session which will concentrate on developing your mental and emotional "killer instincts". Therefore, if you want to build mental toughness, while burning off extra pounds you have gained over the holidays, this is it!
The cost of this Bootcamp will be $97. There are limited spots, so please register here if interested:
Morning Schedule - https://selfdefense.infusionsoft.com/app/orderForms/BootCamp-AM-Schedule
Evening Schedule - https://selfdefense.infusionsoft.com/app/orderForms/BootCamp-PM-Schedule

-Sifu Matt
ps: Spots are extremely limited. Email me with questions, about our regular classes or this Boot Camp to make 2021 your COME BACK YEAR!