REBOOT - SAME VIDEO AND DEAL FROM 2021!
BLACK FRIDAY THROUGH CYBER MONDAY SALE!
1X CHANCE FOR MASSIVE RISK FREE SAVINGS
ON BECOMING STRONGER, SAFER AND MORE CONFIDENT!
We did this two years ago with huge success, so we are opening this up for 15 new members. If you are interested, please contact us! Here is what you get: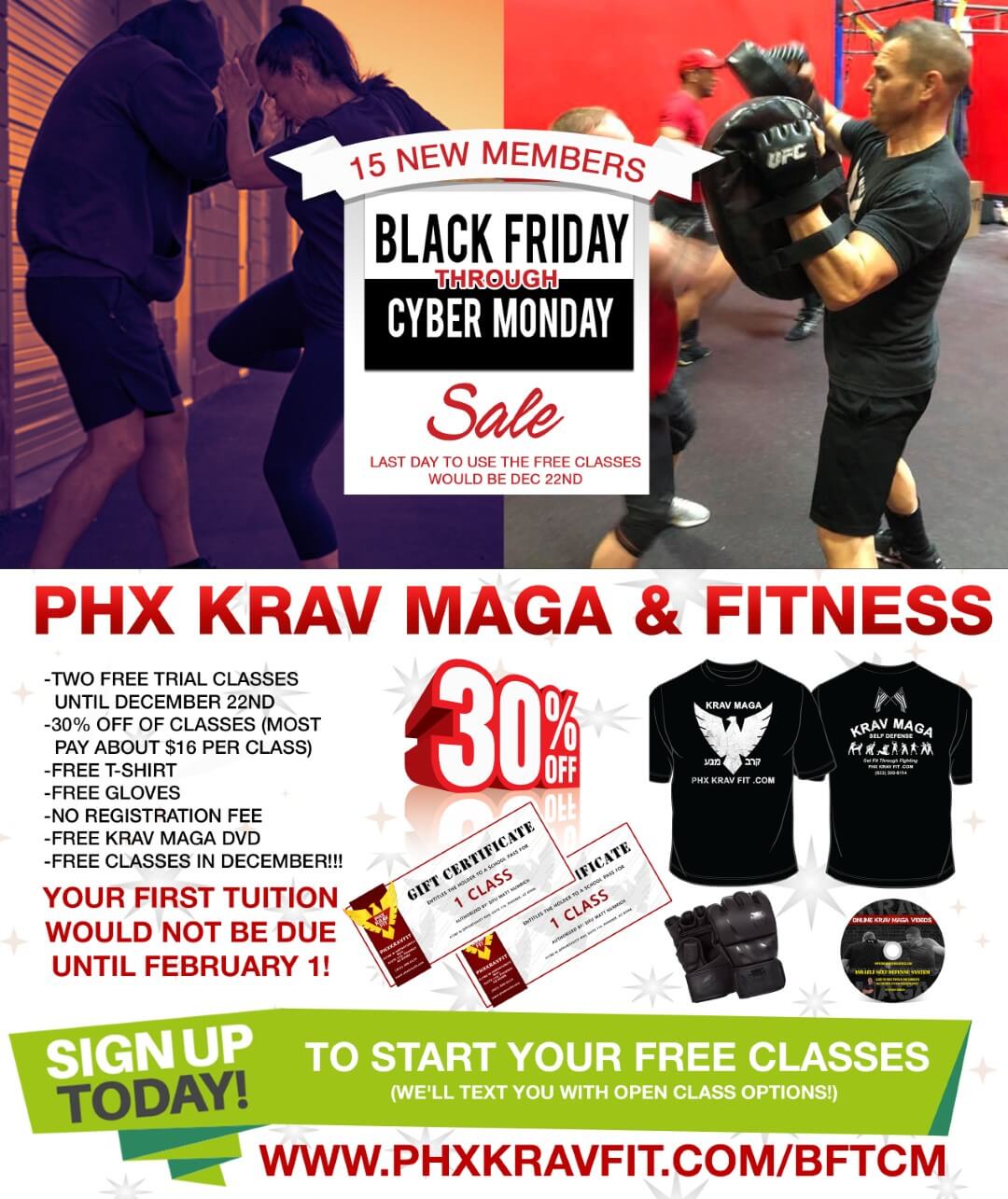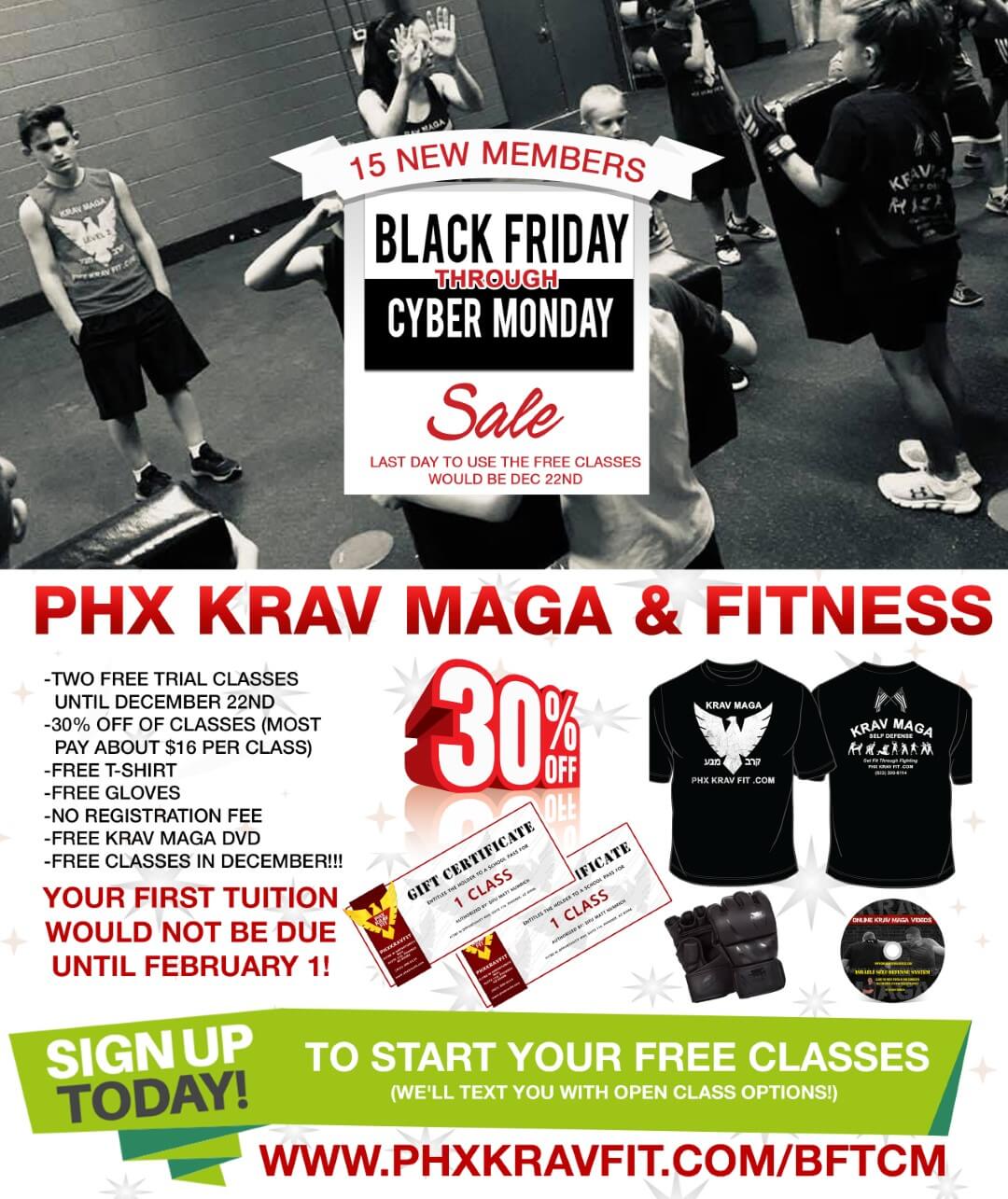 The next step is to choose your next free trial class! NO RESCHEDULES as we are only taking in people who want serious results: INCREDIBLE FITNESS, WEIGHT LOSS/CONTROL, UNSTOPPABLE SELF-CONFIDENCE AND LEARNING THE BEST MARTIAL ART - KRAV MAGA!!!
Sifu Matt Numrich, M.A., Chief Instructor
Phoenix Krav Maga and Fitness