Free Anthem Stuff and Community Anti-bullying and Child Safety Seminar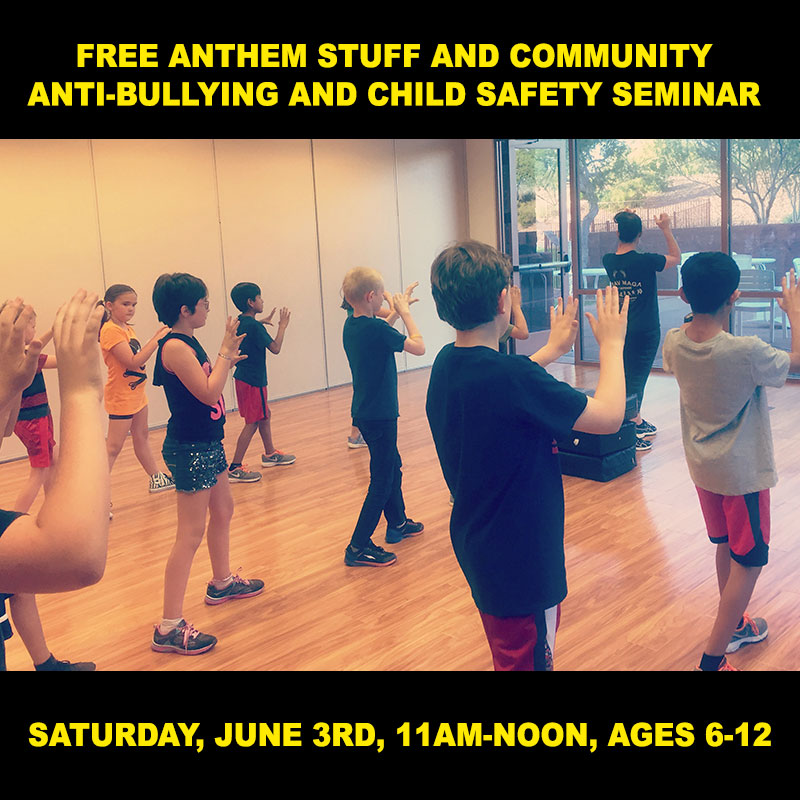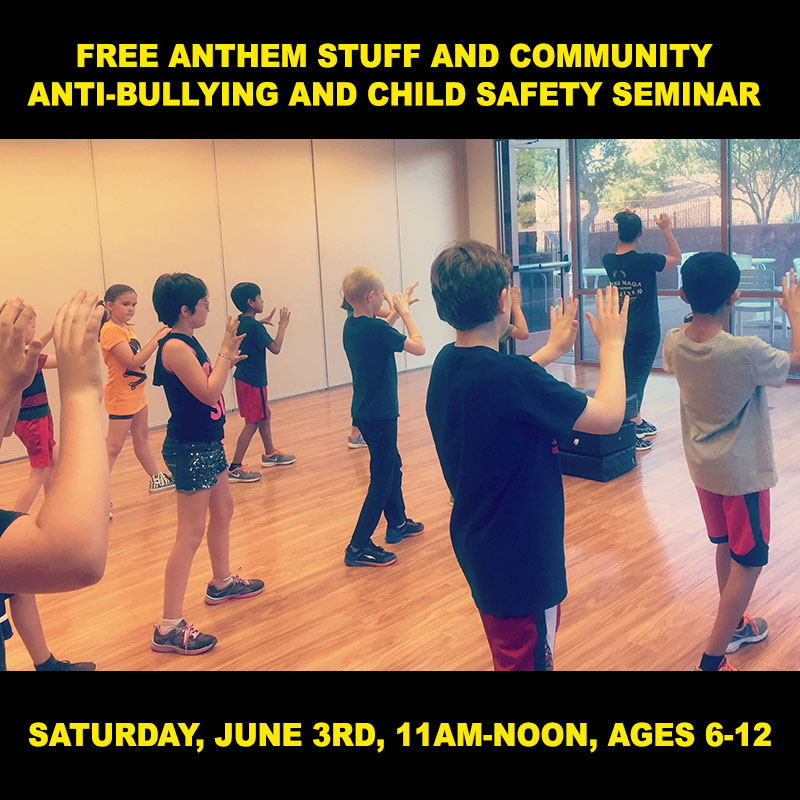 Saturday, June 3rd, 11am-Noon, ages 6-12
Your child will learn how to:
- Verbally De-escelate a fight before it starts
- Defend yourself against bigger/stronger bullies
- Show respect, discipline and confidence to parents and teachers
- Much more!
To hear what our current students are saying about our classes, please check out: https://phxkravfit.com/kravboth/
We will be holding this event at the gym we run our regular classes at located down the street from Wal-Mart in Anthem: 4235 W Opportunity Way, suite 110, Phoenix, AZ 85086.
The cost of this event is free.